5Adental is committed to Quality and to operating an effective Quality Management System. It is our policy to use this commitment to provide Dental products that meet our customer's' requirements and to comply with ISO 13485, FDA, MDD, CMDR, HSA and other globally recognized standards and accepted industry practices. It will be Executive Management's responsibility to implement and provide the resources to meet the quality objectives. All 5ADental employees will accept responsibility for the quality of service and take professional pride in providing quality Dental products, while maintaining our Quality Objectives.



CE Mark for EU Member Countries
The CE mark is the official marking required by the European Community. It proves to the buyer -or user- that this product fulfills all essential safety and environmental requirements as they are defined in the European Directives.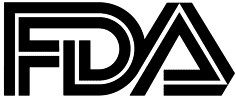 Food and Drug Administration
U.S. Department of Health and Human Services
The FDA's mission is to promote and protect the public health by helping safe and effective products reach the market in a timely way, and monitoring products for continued safety after they are in use. The FDA is a blending of law and science aimed at protecting consumers.
Certificates for Foreign Government
While FDA does not place any restrictions on the export of medical devices, certain countries may require written certification that a firm or its devices are in compliance with U.S. law. In such instances FDA will accommodate U.S. firms by providing a Certificate for Foreign Government (CFG). These export certifications were formerly referred to as a Certificate for Products for Export or Certificate of Free Sale. The CFG is a self certification process that is used to speed the processing of requests.




ISO 13485
ISO is a network of the national standards institutes of 148 countries, on the basis of one member per country, with a Central Secretariat in Geneva, Switzerland, that coordinates the system. International Standards provide a reference framework, or a common technological language, between suppliers and their customers – which facilitates trade and the transfer of technology.




UKAS
The United Kingdom Accreditation Service is the sole national accreditation body recognized by government to assess, against internationally agreed standards, organizations that provide certification, testing, inspection and calibration services. Accreditation by UKAS demonstrates the competence, impartiality and performance capability of these evaluators. UKAS is a non-profit-distributing company, limited by guarantee, and operates under a Memorandum of Understanding with the Government through the Secretary of State for Trade and Industry.





Health Canada reviews medical devices to assess their safety, effectiveness and quality before being authorized for sale in Canada. Health Canada requires medical device manufacturers to use a quality system certificate as evidence of compliance to the appropriate regulatory quality system requirement. Health Canada will only accept quality system certificates that have been issued by special third party auditing organizations called Canadian Medical Devices Conformity Assessment System (CMDCAS) recognized registrars.





Material Safety Data Sheets
U.S. Department of Labor Occupational Safety and Health Administration
In 1988, the Department of Labor passed the Occupational Safety and Health Act (OSHA). In order to ensure chemical safety in the workplace, information must be available about the identities and hazards of the chemicals used in your workplace. OSHA's Hazard Communication Standard (HCS) requires the development and dissemination of such information through Material Safety Data Sheets